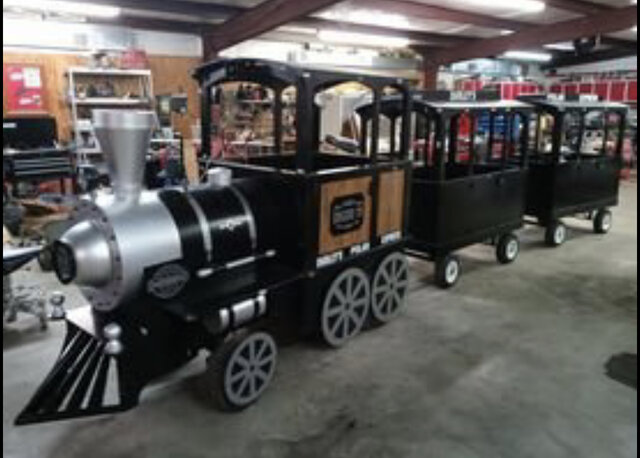 KLH Express Train🚂
All aboard our KLH Express Train


Looking for something awesome for any corporate event, church events, school events, private or residential, or just keeping the kids busy our express train fits them all.
Each car is large enough for adults to ride along with the children. Each car holds up to 8 children or up to 4 adults.

You plan the event, we bring the fun.
We don't operate the train in the rain.

We don't operate in unsafe areas or road conditions.

we don't operate in muddy or flooded areas.