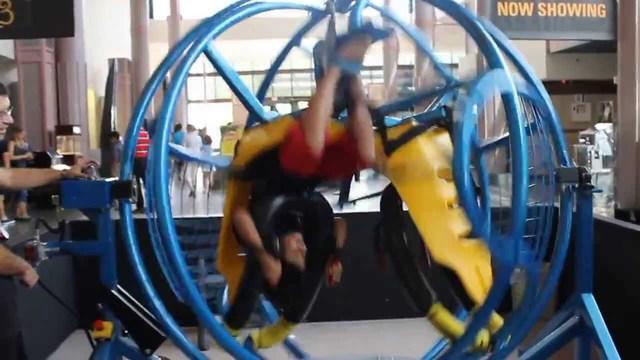 Gyro Xtreme
Gyro Xtreme
Priced $500.00 for 2 hours and for every addtional hour $150.00
To discribe this ride in one word "Awesome"
This ride is for riders 48 inches and taller. This is the most extreme ride yet. This ride spins riders, flips riders and defy gravity on aother level. Looking for a thrill then this is the ride for you. With hydrolic controls for the most intence ride for Xtreme riders or calmer ride for smaller kids.
The Gyro Xtreme is awesome for house parties, school function, church events, city events, fairs or just keeping the kids busy.
Price includes Delivery, Setup and Tax
Safety Features:
Trained Attendant
Hydralic Speed Control
Emergency Stop
Baracades
Safety Chest Bar
Feet Locking Belts
Seatbelts
Locking Bar Belt
Arm and Hand Bars
Follw us on FB: KLH INFLATABLES
Follow us on IG: @waterslides_spacewalks
Add Ons: Party Train, Tubs Of Fun, Krazy Twister, Tea Cup Ride, Gyro Extreme. Bounce House, Spacewalk, Waterslides, Kiddie Rides, Concession, Tables, Chairs, Generator, Party Character, Bubble Maker, Bubble Machine, Foam Machine