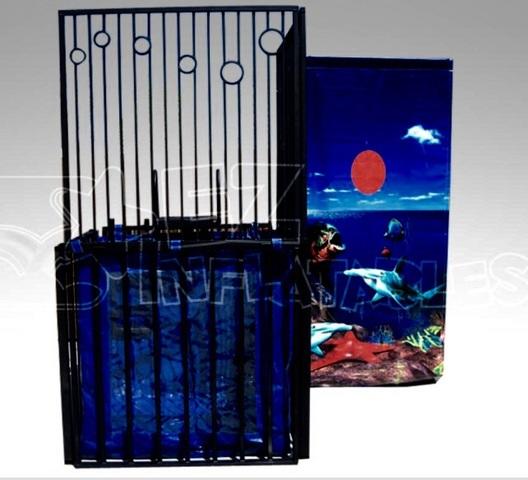 Dunk Tank.
These Dunk Tanks are great for church, school, city and charity event, birthday parties or just keeping the kids busy.

Picture your favorite person just sitting there waiting to be dunked and cheering you on as you launch the ball at the target for a possible hit or miss....Hoping for a hit and a splash or a miss and a booooo!

Fun Family & Friends Bonding Time!
Dunk Tank must always have an adult operator on duty when in use.

When tank is going to be unattended, always drain water.

Keep dunk tank away from electricity.

Keep water level at least 8" from the top of the tank.

Only one person at a time should be allowed on the seat or in the tank.

Keep all non-swimmers and anyone less than 5' tall, or over 250 pounds off the tank.

Anyone with medical conditions which may place limitations on their physical exertion (such as, but not limited to: heart condition, pregnancy,back injury, etc.)should stay out of the dunk tank.

To keep from slipping, the dunkee must always wear rubber sole shoes.

Before each dunkee climbs onto the seat, they must first make sure the seat is securely locked in place and that the safety latch is engaged.

Never stand or kneel on seat.

When being dunked, the dunkee must keep hands on knees and sit forward on the seat.

Do not allow anyone to hit target with hands.

Do not operate dunk tank during high winds or stormy

NEVER LEAVE A DUNK TANK FILLED WITH WATER UNATTENDED!
Follw us on FB: KLH INFLATABLES
Follow us on IG: @waterslides_spacewalks

Add Ons: Party Train, Tubs Of Fun, Krazy Twister, Tea Cup Ride, Gyro Extreme. Bounce House, Spacewalk, Dunk Tank, Waterslides, Kiddie Rides, Concession, Tables, Chairs, Generator, Party Character, Bubble Machine, Bubble Maker, Kiddie Fun